Save to your Calendar
Join us in the practice of silence and contemplation for our Annual Silent Weekend Retreat April 24-26, 2020.
The weekend and most meals will be conducted in silence.
Cost: $245. Fees due by April 3. $70 bursaries are available for those with a financial need.
Contact Sharon Richmond at [email protected] for more information and to register.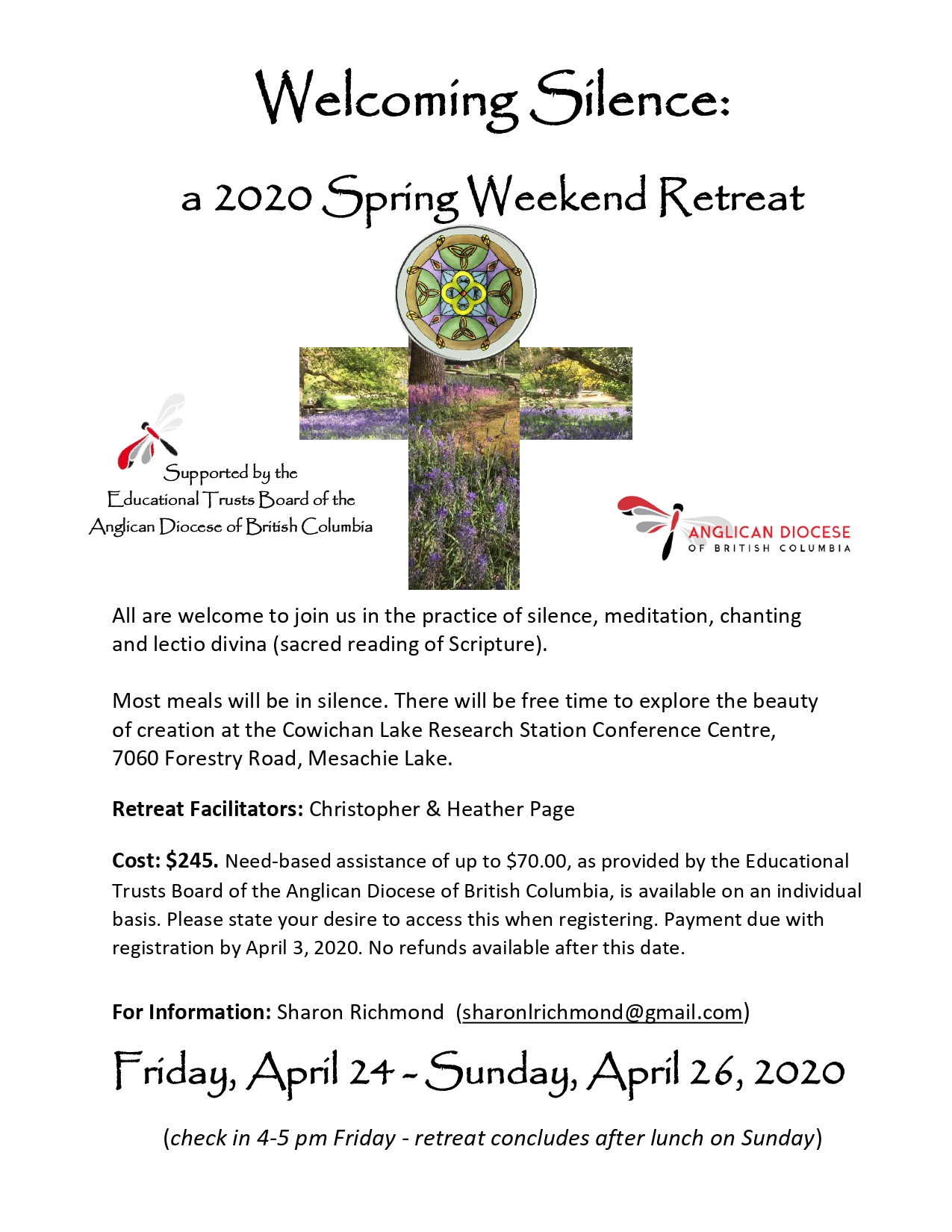 <![CDATA[Tm5yKzRsWlYxU0RyS3o1S2xJckZleGc5aHNZbGs4TVJkamI0aFdYMnhNSFlUenVCalFtZ3B4eXNqM1MxQkpVRDhyU3R0VnpiTmZ0QlU0TXZZQzB0Y0lVWVpzTjV6Y0x1QVBCM050bldYb1BUVTJEYmRablFjbU9TalphY3ZwNFQyUGdhRjRrOVdzKzdaK2s4d241SVNtRERnUXBoZ3AxZWlENmxvMm1HUllSTldGVC9BSEFKRzNtdm5hN1NRTGpKLS1pMVlpTnZiNSs0L1BsTWtHVHpsSUdnPT0=--453921ff15a0a01029cc5a178732845a536224df]]>