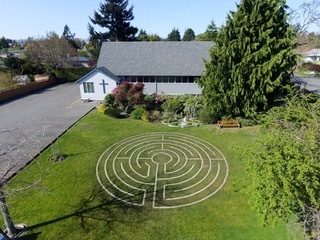 The labyrinth at St. Philip Church has made the news!
The May/June 2019 issue of YAM magazine, a lifestyle magazine for Victoria, mentions our labyrinth in an article on living in Victoria. It lists walking labyrinths as the #4 way to live your best life here in the city and cites both our labyrinth and the all-brick labyrinth at Christ Church Cathedral as places to walk.
As of May 14, the article is not yet available online; however, check out YAM Magazine soon to see if it is posted. Until then, printed copies of YAM can be found at outlets across the city.