Welcome to St. Philip Church!
Do not let your hearts be troubled.
Believe in God,
believe also in me. (John 14:1)
IMPORTANT NOTICE: St. Philip Church has reopened for in-person worship at all 3 services: 8 am, 9 am and 11:15. The 9 am service is also live-streamed for those who wish to worship online. We will follow provincial guidelines but Bishop Anna has asked that anyone who is not fully vaccinated worship online rather than in-person. In line with her guidance, we will not be checking vaccinations at the door but will trust the honesty of congregation members. See Bishop Anna's letter here. To summarize:
1. if you, or any member of your household, has any symptoms at all, please, out of consideration for others, join us only by viewing our 9:00 service online.
2. registration to attend in-building worship will not be required but please be fully vaccinated if you plan to attend.
3. our 9:00 a.m. service will be live-streamed for at-home viewing either at the time of the service or at any time that is convenient - the link will be sent out when it is available.
please note: attendance at the live-streamed 9:00 a.m. service will be taken as an indication of your willingness to have a glimpse of yourself possibly appear briefly on a public video.
4. please remain masked throughout the service except when you may be playing a leadership role.
5. please maintain as much physical distance as possible except in your personal bubble.
6. dress warmly; the church will be well-ventilated and chilly.
7. there will be Sunday School and youth activity outside from 9:30-10:30 a.m. They may attend in the building, but should be masked indoors and remain within their personal bubble.
To view the June 6, 2021 Children's Lesson on Residential Schools, click here.
Sermons for the past year and some of the children's lessons completed to date can be found on YouTube.
STAIRWELL GALLERY: Paintings by Renee Reese will be on display for September and October. For photos of a few paintings, click here.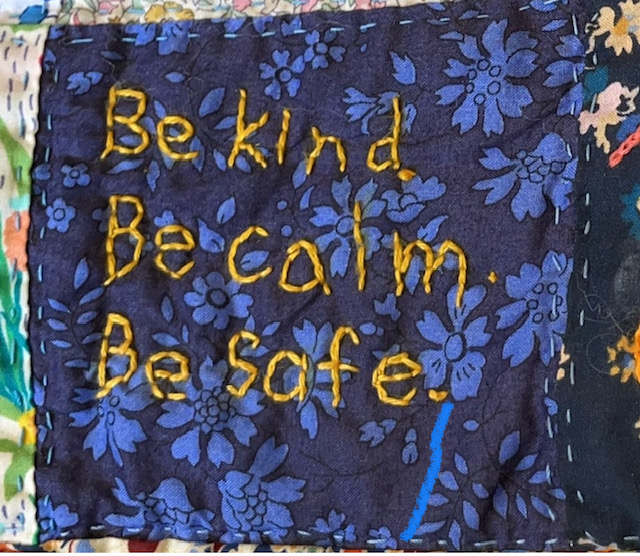 PANDEMIC PERSPECTIVE: In January 2022, the Stairwell Gallery will display art works creating during the pandemic or inspired by it. More information can be found here.
For more from Christopher, check out his blog:
Please keep checking back here for the latest updates.
Weekly Quote:
"We cannot eliminate hunger,
But we can feed each other.
We cannot eliminate loneliness,
But we can hold each other.
We cannot eliminate pain,
But we can live a life of compassion."
Mark Nepo
Be considerate. Be kind. Be grateful. Be at peace.
God Bless You!
Events
Mark your calendars for these great events coming up.

<![CDATA[MFVqM3JJQ1Mrd0prZGhpVFJqTTVvQzRHTlkvM3ZqYTlZcXJLMTU1TG9ia2VMWU1XdHpyM3ZZby9lQmcvN2J3UEZnRHpDWTVYY2NMZWlNZUZoNElFdUhHNE5MQzNiRHM1OHhpQlJ1R0FMOUk9LS1tLzQ1MHB0YVNaT2NNNGptdlllUGJ3PT0=--15d272473ef318f5b688ede70d94d08d27e76873]]>