This event has already occurred
Save to your Calendar
You are invited to join our Living Lent discussion series, hosted by Rev. Christopher Page.
Each Thursday, we will be looking at the Gospel Readings appointed for the week ending the following Sunday, going through each daily reading verse by verse. We will also look at the same readings each Sunday night, 6:30-7:30 pm, but in this case we will be looking at the previous week's readings.
Join us via Zoom each week. The daily reading are available in a specially prepared booklet, below.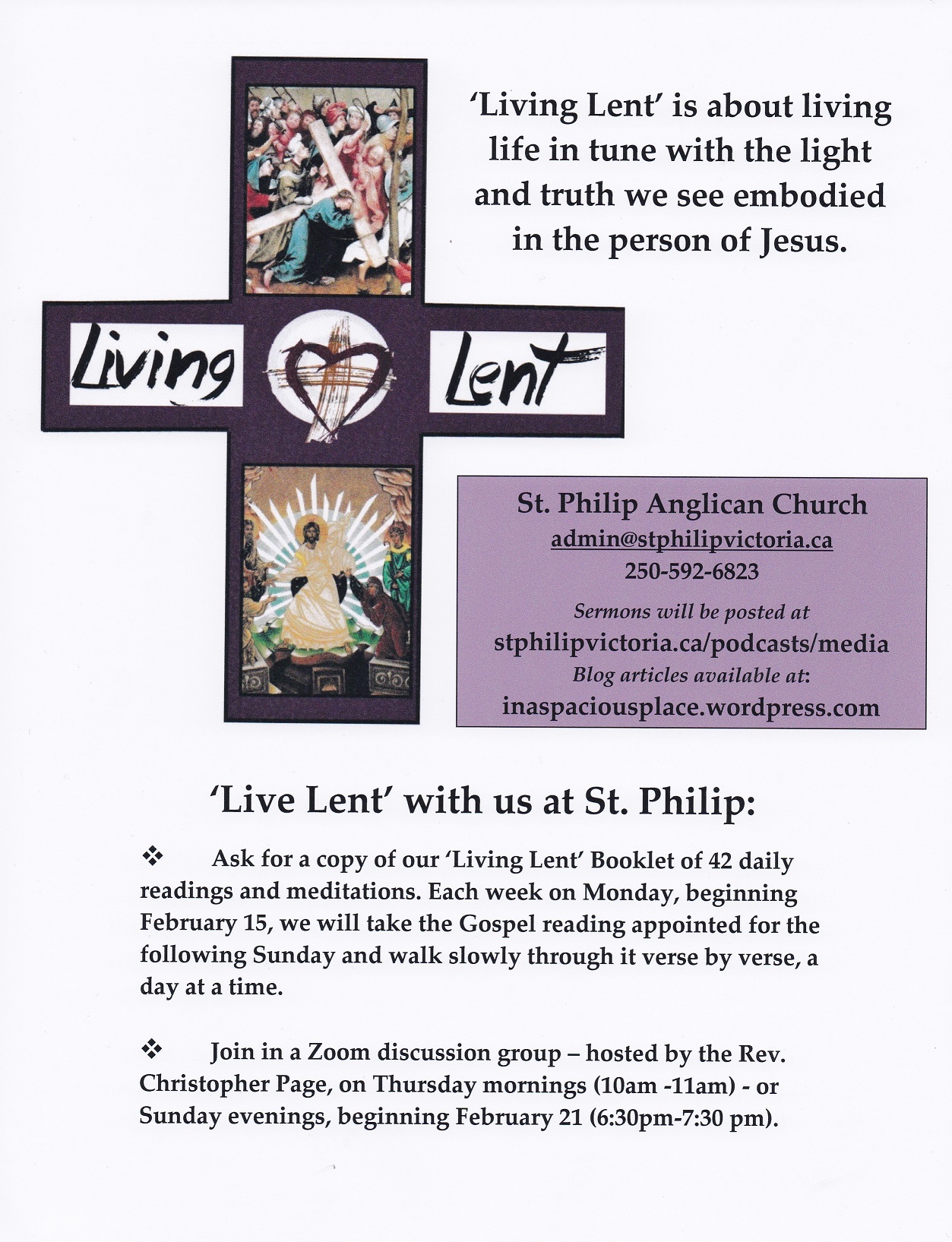 <![CDATA[VlE2SHZpZGpOeXBBZ0lwNG9DQVMyejY0OVZOWXRucHdack4ybE5rK1ZXTnFBUnVZUnpwQWl0dFVKUHFQYmxiTE03UE11anY0cythVFZDMmlVUmRreVpCMnZCZ1VGRy9ZcVZWSXN5aHVVa2RuUWNvd3Rud1V4WHRHaS84ak9lOWlxZjBOOTRRYVdpdzNWd01vYmlISldPOEpHcmJraUZtQ1VlN0p2Nk02TUVvPS0td3Y2em43a3BGRDRXUHkvVXBLQitEZz09--5c34dd651cfb6a1979d5bfd2bcc2ec1f2f69d8a1]]>