St. Philip Anglican Church: Missions
Jesus embodied his love in action by washing his disciples' feet. In John 13:15, he said, "I have set you an example that you also should do as I have done to you." As followers of Jesus, our mission is to live in the world in such a way that, by our presence and our action, we "wash people's feet." Jesus' mission is fulfilled every time we practice gentleness, kindness, patience, forgiveness, and compassion, wherever we are. Our aim is to support the Ministries we feel passionate about through funds and with our commitment of time, energy, and vision.
We support the following missions and ministries:
Canadian Foundation for the Children of Haiti
This international Christian volunteer organization serves Haitian children in both Haiti and Canada. Judith Armstrong, a member of our 9 o'clock congregation, is a founding member and guiding light in the organization and our primary tie with this mission. Hope Home in Port Au Prince, Haiti, is home to 22 children, all with disabilities and complex needs.
Judith travels to Haiti several times annually, often leading a health care team. On each trip, teammembers take medical and educational equipment and supplies and offer professional support including nursing, physiotherapy, occupational therapy and teaching. Supporting this ministry sends God's love for children who, because of disabilities, are not valued in Haiti. We highly value these children! Visit Canadian Foundation for Children of Haiti for more information.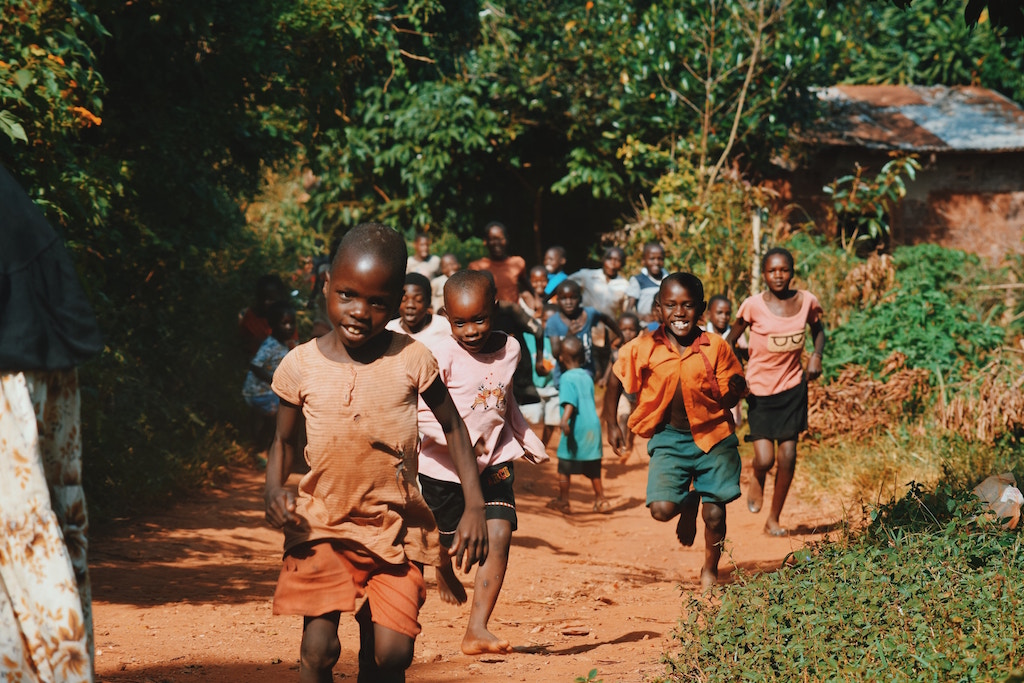 Precious Jewels
Joké Bergink and Lorrie Anderson were sent out from St. Philip Church decades ago to minister in the Philippines and have kept their connections with this church. They worked for many years with abandoned and malnourished children on the garbage dump at SmokeyMountain, outside Manila, where several thousand families made a home and a life picking garbage. In 1987 Lorrie and Joké set up a home called Precious Jewels.
Over the last few years, the team have responded to a broader mandate that includes much work with AIDS patients. The ministry has also spread to Uganda. Now at both a local and national level, PJM is taking the lead in identifying a course of action to develop programs that will support and protect children affected by HIV/AIDS. Visit Precious Jewels Ministry for more information.
The Contemplative Society

The Contemplative Society seeks to recover the mystical heart of the Christian Wisdom traditionby being a facilitating network and regional presence to anyone interested in learning and living within this tradition. Society members are encouraged to practice regular meditation as a foundation to their spiritual journey, honouring the Christian contemplative tradition, learning from other traditions and respecting diversity within the many approaches to spiritual life.
Christopher and Heather Page are certified instructors with Contemplative Outreach and offer workshops on this silent meditation prayer practice on Vancouver Island and the lower mainland. Heather Page is the parish rep. For more information visit The Contemplative Society.
Street Hope
St. Philip takes an active role in supporting the work of StreetHope, working with homeless people here in Victoria, StreetHope (formerly the Victoria Christian Street Chaplaincy) is providing a means to bring meaningful words and works of the Gospel to street level participating in this ministry through prayer, donations of food and financial support.
There are many opportunities for volunteers to help with this important outreach including an annual shoebox filling done by the youth of St. Philip. For more information, visit Street Hope.
Young Life
Young Life continues to be a mission committed to loving teenagers in their world and encouraging them to know Christ. The leadership teams strive to create meaningful mentoring relationships where teenagers feel valued and where questions of life and faith are explored. Leaders spend time with teens in their world, wherever they hang out. Regular local events and meetings plus special camps and trips cement the bond between youth and leaders and encourage opportunities to explore faith issues. For more information visit Young Life.
Emmaus Community

The Emmaus Community is a Christ-centred New (or Neo) Monastic community whose recognition of Christ in our midst leads us to walk Jesus' Way of love through prayer, simplicity and presence in our neighbourhood. It's hope is to re-imagine contemporary Christian community by drawing on the practices and postures of historic monastic Christian movements to shape the community while looking to the future. Daily prayer is part of this way of life. Partnerships with local churches and a micro-industry beverage collective support the ministry. The Emmaus Community has started a chrcuh plant known as the Abbey Church, which holds meets at St. Matthias Church in Victoria. This is a shared ministry of the Anglican Church of Canada and the United Church of Canada. For more information, visit Emmaus Community.
Hulitan Family & Community Services Society

This ministry ensures Aboriginal children, youth and families are connected to their culture. It suports cultural awareness and fosters a postivie cultural identity while providing individual, family and group support and community referrals. The scoiety supports T-Birds, a youth soccer group for Aboriginal children. For more information contact Hulitan Family and Community Services Society or Lindsay Baigent.
Jolly Nyeko Foundation Canada
This Christian foundation supports a school and medical centre in a rurual poor area of Uganda called Biika Village, County of Masuliita. A sponsorship program exists to support children attending the school. The school has a medical clinic with a nurse and social workers. For more information visit Jolly Nyeko Foundation.
South Island Centre for Counselling and Training

The South Island Centre for Counselling and Training provides professional and affordable services to individuals, families, and organizations in support of personal, relational and spiritual wholeness. Services are provided by registered clinical counsellors, volunteer counsellors and counselling interns. They offer courses for personal development and training seminars for caregivers and volunteer/professional support workers as well as pastoral counseling and spiritual direction for clergy and lay persons. Amber Eves, a member of St. Philip, is Director of Services. For more information, visit SICCT.
University of Victoria Chaplaincy
Ruth Dantzer, the Anglican Chaplain at the University of Victoria, is a member of St. Philip Church. In Spring 2019, Ruth is leading a group of about 10 university students on 200+km segment of the Camino di Santiago in Spain.
A video about the Chaplaincy recently became available and can be viewed here:
For more information, visit UVic Chaplaincy.