image: The Anglican Church of Canada's map of Canadian dioceses and provinces, from anglican.ca (modified to highlight the Diocese of Caledonia)
In the week of 9 October, we pray for Bishop David Lehmann and the clergy and people of the Diocese of Caledonia.
"The Diocese of Caledonia was created in 1879 from the division of the Diocese of British Columbia, consisting of the northern part of the civil province of British Columbia. The Synod of the Diocese met for the first time in 1906. In 1910 the Synod was incorporated by act of the provincial legislature. Prior to 1905 work in the Diocese consisted primarily of missionary activity among native peoples sponsored by the Church Missionary Society which had been initiated by William Duncan in 1857. The Bishop established his first headquarters at Hazelton but moved later to Metlakatla. With the establishment of Prince Rupert, the See was moved to that city. Besides missionary work among native peoples, the Diocese was also involved in ministering to the seasonal salmon cannery settlements. While at first largely limited to the northern coast and Skeena River valley, new areas of church work among white settlers were opened up after the First World War, in particular in the Lakes District and Peace River country. Since 1968 the northernmost parishes of the Diocese have been administered by the Diocese of Yukon, although these parishes legally remain within Caledonia's boundaries." Administrative history, [Diocese of Caledonia archival fonds, MemoryBC]
Take a tour of Caledonia's churches here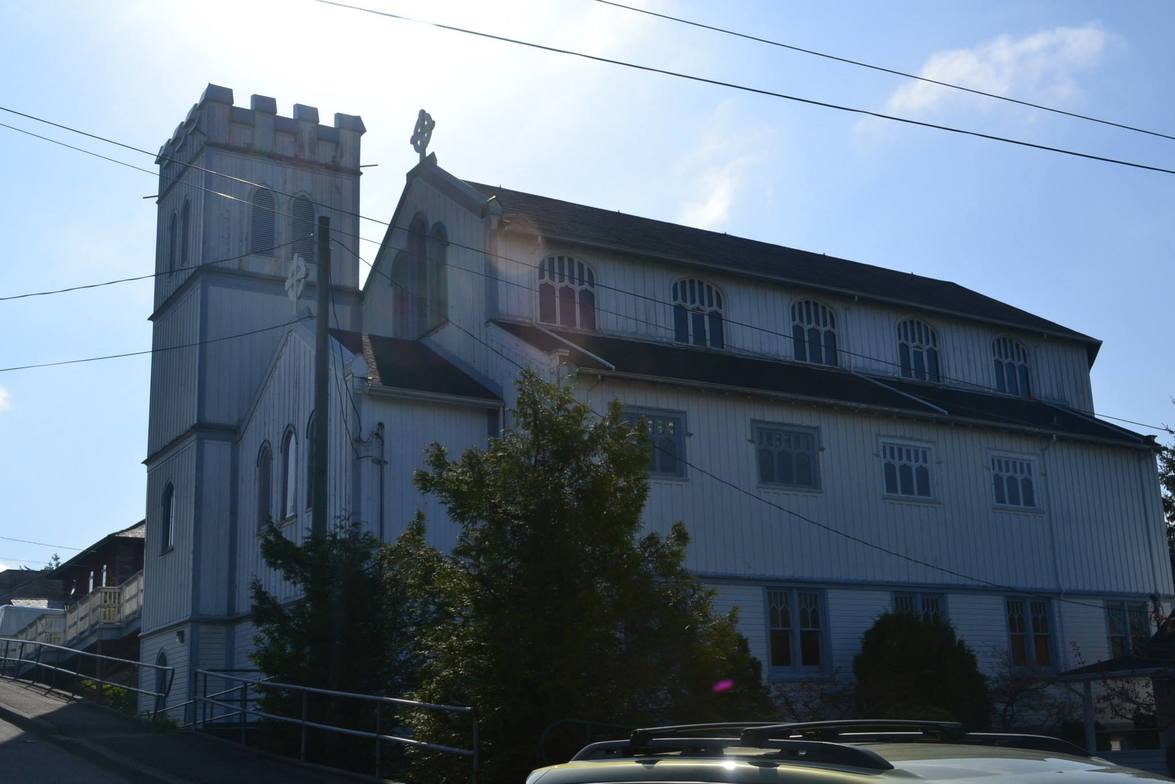 The diocesan cathedral is St Andrew's in Prince Rupert. [photo: Diocese of Caledonia website]
The diocesan newsletter is the Caledonia Connector, successor to the Caledonia Times. - read the latest issue here.