At St. Philip Church, we believe the "sacred" includes all of life and that art is a means of comprehending that sacredness. The art we display may or may not be specifically religious; it is a sincere response to life and our experience of being human.
During September and October, we are pleased to show the art of Renee Reese. A few photos of her work can be found below the information on Pandemic Perspectives.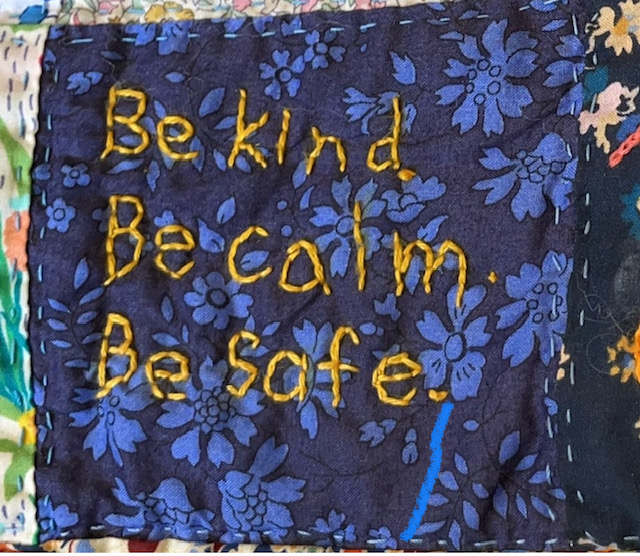 PANDEMIC PERSPECTIVE
You are invited to participate in our Pandemic Perspective!
Opening in January 2022, the Stairwell Gallery will exhibit the work parishioners created during the pandemic or that was influenced by the pandemic.
What creative expressions emerged during your time of isolation? Did you take up a new hobby, develop a new skill, reach a new understanding? What helped keep you grounded during this time?
Or perhaps you would like to create something now that reflects your pandemic experience.
The creative medium could be collage, textile, dressmaking, quilting, weaving, woodwork, painting, drawing, needlework, photography, poetry, sculpture – what have we missed?
If you would like to participate in this show, please contact Renee Reese ([email protected]) or Sharon Richmond ([email protected]).
Let the creativity flow!
IN THE STAIRWELL GALLERY, SEPTEMBER, 2021