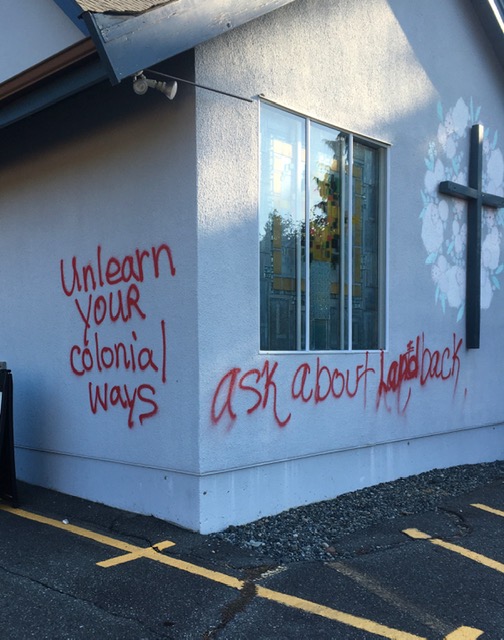 Extensive graffiti was found on St. Philip Church's walls, fences and signage on Monday morning, September 13. The damage appears to be part of a wider surge of vandalism against churches and public buildings that expresses rage at the oppression of indigenous peoples, particularly under the residential school system.
More information on the vandalism can be found at CHEK news. Information about the Anglican Church of Canada's response to the pain residential schools inflicted on indigenous peoples in Canada can be found at the end of this news post.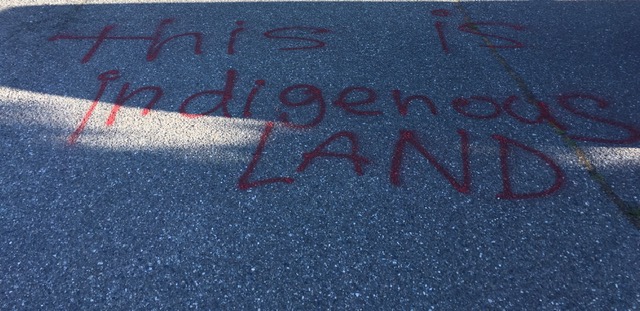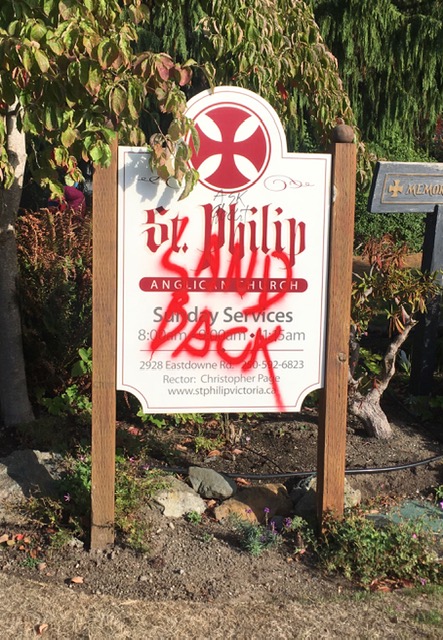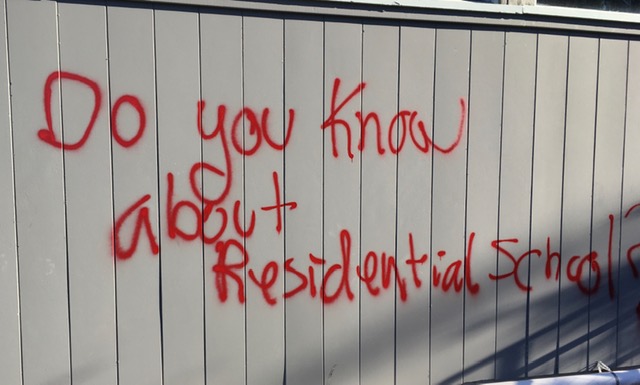 We acknowledge that for thousands of years the Coast Salish, Nuu-chah-nulth, and Kwakwaka'wakw peoples have walked gently on the unceded territories where we now live, work, worship, and play. We seek a new relationship with the first peoples here; one based in honour and respect.